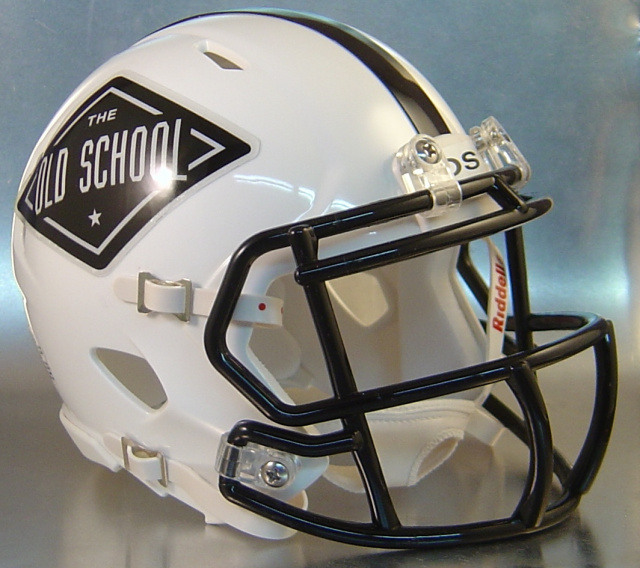 The Old School
Customer Service hours : Tuesday, Wednesday, Thursday 10am to 3pm
Friday 10am to 11 am Eastern Time
Orders received after 11 am will process next business day:
Order Processing day & times : Monday 12 noon to 3 pm, Tuesday, Wednesday, Thursday, 9am to 3pm and
Friday 9 am to 10 am eastern
Most Orders received will process and ship usually with in 1 to 3 business day.
If you need an order by a certain day, please call 407-808-1768 or email us for shipping options BEFORE you place your order.
*USPS does not promise or Guarantee shipping times
Gridiron Football helmets is CLOSED Saturday and Sunday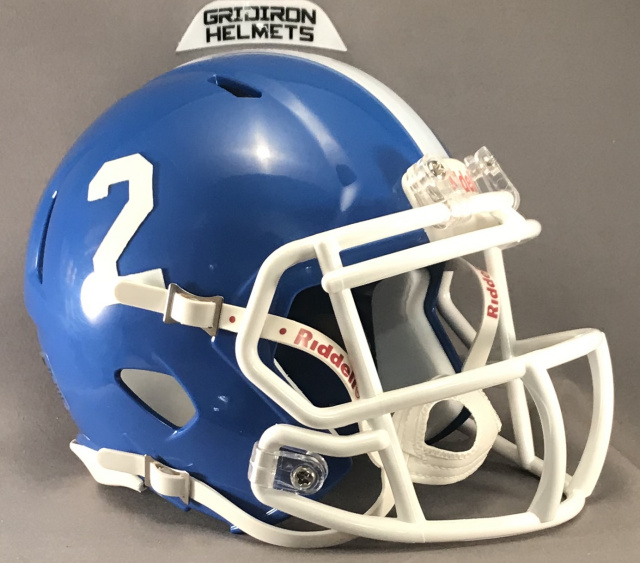 All Helmets that are produced in house will be made with Riddell Speed mini helmets unless we still have the Schutt Xp helmet in stock.
*Sorry Black Chin Straps are no longer available on in house produced mini helmets .
*Schutt no longer makes mini helmet shells and Schutt ropo mini face masks
If you order other items with a pre order item your entire order will ship when the pre order item is ready to ship. Please order other items by it self if you do not want the rest of your order delayed.
Thank You
email GridironFootballHelmets@Gmail.com or jp@GridironHelmets.com
Call or Text 407-808-1768
Gridiron Helmets / Gridiron Football Helmets / Gridiron1
EST 2004
Gridiron Helmets ©2004 to 2022
Build a website
at CityMax.com